Welcome to the North Texas Chapter of the
National Railway Historical Society!
Thanks for stopping by our website. Feel free to browse around and get to know us.
If you need anything, don't hesitate to send us a message through our Contact Us page.
Find out more about our current activities by visiting our News page or our Facebook page!
Our new book, Southern Pacific's Eastern Lines 1946 – 1996
written by David M. Bernstein is now out.
Get your own copy of the book by clicking on book image to the left.
You will be sent to our website's online store.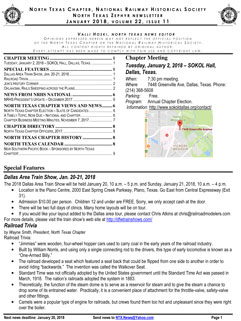 The January 2018 Zephyr Newsletter is now out.
Download your copy by clicking on the newsletter image to the left.
The newsletter will open up as a PDF file in a new window.